5 Keys to Prevent a Small Business Tax Nightmare
Timalyn at the 2022 Diverse Entrepreneurship Summit giving a presentation.
This past June, I spoke at the Diverse Entrepreneurship Summit at the Speed Art Museum in Louisville, Ky. I wanted to make sure that I gave the business owners action steps to help them avoid trouble with the Internal Revenue Service (IRS). I speak with business owners daily that owe the IRS six and multiple-six figures. My challenge was to help these attendees not be on the other side of a phone call with me. I want to share the same information with you. This article is going to help you do 1 of 2 things.
Avoid waking up in a small business tax nightmare.

Get you motivated to get out of the tax nightmare you are in right now.
It's important to note that we will only be discussing Federal tax obligations today. Do your due diligence to find out what your state and local requirements are for your business.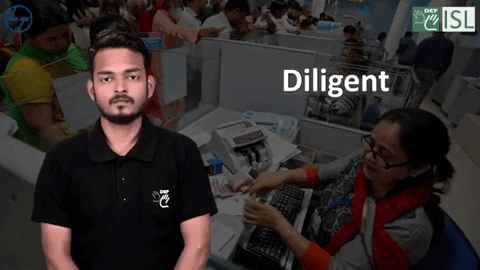 Save this article in your mobile bookmarks and get ready to take notes as I guide you through avoiding a tax debt you cannot handle. Even if you already owe the IRS, these 5 keys will help you take control of your situation.
Key #1 - Know your tax filing obligations


Let's make one thing clear. If you make enough money in your business to live off of you will pay taxes. So be proactive and understand what you need to pay and when you need to pay it. Otherwise, you'll end up overpaying and paying unnecessary tax penalties and interest. Different business entity types have different form filing obligations and due dates. Let's review them.
There are 5 entity common entities that taxpayers usually choose from. They are:
Sole Proprietor - taxpayer who owns an unincorporated business by themselves.
Single Member LLC - a state designation not recognized by the IRS. This entity pays taxes as a sole proprietor. The structure is set up so the member is not personally held liable for the company's debts or liabilities. This does not apply to tax debt.
Partnership - two or more persons who join to carry on a trade or business.
Corporation - an entity that is separate and distinct from owners.
S-Corporation - a hybrid of a partnership and corporation. This entity has elected to pass corporate income, losses, and credits s to shareholders for federal tax purposes.
Sole proprietor federal tax returns are due on April 15th. If the 15th falls on a weekend or federal holiday then the due date is on the next business day. For example, in 2022 April 15th fell on Good Friday, so the filing deadline was April 15th. The filing deadline for single-member LLCs is also April 15th unless they have elected to pay taxes as an S-Corp. Corporations share the same filing deadline as individual tax returns.
The filing deadline for partnerships and s-corporations is March 15th. The same rules apply to the weekend or a holiday. If March 15th falls on one of these then the deadline is the next business day. These entities must file sooner so shareholders can have their K-1s. K-1s show their share of income or a loss to be reported on their personal tax return.
Key #2 - Know your tax payment obligations


Not knowing your tax payment obligations can cost you thousands of dollars in penalties. As a business owner, you are now responsible for not only paying your taxes but making sure they get paid on time. Here in the United States, we have a pay-as-you-go tax system. This means that Uncle Sam wants his money throughout the year, as you are earning it.
When you work for someone else they withhold these taxes for you and make the payment on your behalf. Now, you are responsible for doing this through federal estimated tax payments. You're required to make estimated payments as a sole proprietor, partners, and S-corporation shareholders if you expect to owe a tax of $1,000 or more when you file your tax return.
Note: The amount you owe or are refunded is not equal to the amount of your tax liability. Check out 15 Tax Terms Every Taxpayer Should Know to learn the difference between a tax liability, refund, and the amount you owe.
Corporations should make estimated tax payments when they expect to owe $500 or more when they file their return.
Failure to make estimated tax payments will result in underpayment penalties for you.
The estimated tax payments that you make as a sole proprietor and partner aren't just income tax. There is a new tax that you have to pay called self-employment tax. Self-employment tax is your contribution to social security and medicare. At roughly 15.3% of your net profit, it can put you out of business if you aren't prepared for it! Self-employed tax comes into play when you make your first $400.
The table below shows the tax obligations of the different entity types we have covered.
| | | | | | |
| --- | --- | --- | --- | --- | --- |
| | | | | | Owner(s) pay Self-employed tax (Yes/No) |
| Sole Proprietor /Single Member LLC | | | | | |
| | | | | | |
| | | | | | |
| | | | | | |
Key #3 - Have a tax plan


As I mentioned earlier, if you make enough money in your business to live off of you will pay taxes. The pray and wait method does not work for making taxes go away. You can decide how much you will pay in taxes based on the amount of money you make, really...you can! It's called a tax plan!
Some questions you need to answer to create a successful tax plan are:
How much will you make this year? This is a number that should be projected based on the key performance indicators (KPIs) in your business that you can track with good bookkeeping.

What are your current profit margins?
These questions allow you to explore different strategies. You want to make sure the strategy fits your income tax bracket as well as your entity type. All tax strategies are not appropriate for all taxpayers. Hearing about a tax strategy on Twitter, Tik Tok, or Instagram does not mean that it's the right strategy for you. A few of my favorite strategies that a sole proprietor/single member LLC can use are:
Simplified Employee Pension Plans (SEP)
Key #4 - Outsource your tax preparation and planning
Just because you can do something doesn't mean that you should do it. Preparing your own tax return as a business owner is not only costing you time but money. The average Schedule C takes 10-12 hours to prepare according to the IRS.
How much do you charge your clients an hour? Take that number and multiply it by 10. That's how much money you lost out on by preparing your own return. You ultimately did not save anything but you may have missed out on some deductions and credits. Not to mention, you didn't go into business to do taxes. You're unaware of different changes in the tax law that could impact your return.
Here are 3 things that you as a business owner should be mindful of when choosing a tax professional:
A preparer tax identification number (PTIN) is a must! No preparer should be receiving payment for preparation without one. If your return says self-prepared run! You can check the PTIN directory at irs.gov.

Specialization - your professional should specialize in your industry. At least have a working knowledge of it to ensure you aren't missing any common deductions.

Credentials - certain tax professionals receive credentials from the state while others receive them from the IRS. For example, I am an Enrolled Agent (EA) which is the highest tax credential awarded by the IRS. Others may have the Certified Public Accountant (CPA) designation, licensed by their state. You can find a list of tax credentials that the IRS recognizes at irs.gov.
Note: There is no such thing as a certified tax preparer. Even if you do see the title on social media.
Key #5 - Maximize your tax deductions
Even when you outsource your taxes you should still educate yourself. The IRS has a very helpful small business center. You can stay updated about new tax credits, deductions, and compliance issues there. This will equip you for meeting with your tax professional. You should be talking to your tax professional throughout the year, not just at tax time. Tax preparation and tax planning are two separate services.
Tax planning will help you save when it comes time for tax preparation. Your tax professional will help you take advantage of tax deductions and credits. Some of my favorite deductions are:
Remember that all tax deductions must be ordinary and necessary to run your business. Accurately tracking these expenses will help prepare you for worst-case scenarios, such as an audit.
I will leave you with this:
You can avoid tax trouble. Knowing your numbers and obligations all you to be in control of your situation. You can maximize your control by adding a qualified tax professional to your team. If your tax situation has already spiraled out of control and you owe the IRS $30,000 or more you can book a call with my team at Bowens Tax Solutions. If you found this article helpful subscribe to the page so you don't miss the next one. I'm on a personal mission to fill the tax literacy gap one taxpayer at a time. Will you help me on my mission? You can do so by sharing this post with a business owner.
Timalyn S. Bowens EA is America's Favorite EA and Tax Expert that has a personal mission to fill the tax literacy gap by educating taxpayers on how the tax law affects them. Timalyn is also the owner of Bowens Tax Solutions and host of Tax Relief with Timalyn Bowens podcast. They will work hard to find a legal solution that is customized for you! As an Enrolled Agent licensed through the Internal Revenue Service Timalyn is able to fight the IRS for taxpayers in all 50 states.
If you are facing questions regarding your personal or business taxes, working with the right professional makes all the difference. Timalyn is here to assist you with tax representation, tax planning, and more. Visit www.bowenstaxsolutions.com for more information.